Yvonne publishes  three blogs.    Click the pictures below to visit each blog.  Your comments are welcome.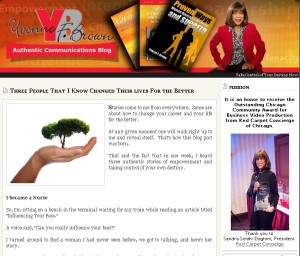 Authentic Communication Blog
As we move from a face to face communication style and increase our online communication, it becomes easier to hide who we really are.
Some use this as the opportunity to be inauthentic believing that no one will know who they are anyway so why not just say what you want.  However, employers, clients and vendors are wise to this and now search the web before doing business with us.
This blog features current events, communication, leadership and management posts.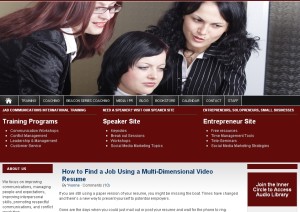 Generational Differences in the Age of Social Media Blog
Generational Communications in the workplace have come to the forefront now that there are 5 generations working together.
It's the first time in history this has happened and causes communication issues on teams.
This blog  features current events in business that impact the 5 generations and how we work together.
 
Budgetpreneur Continuity Hub Blog
I created this site to help entrepreneurs learn easy and inexpensive ways to manage your business and your career using readily available free or very low fee tools.
Budgetpreneur is an online membership site for business owners throughout the world who want to manage their business on a small budget.
This blog features topics for entrepreneurs on a budget.  It focuses on Social Media, WordPress, and Internet posts.